Beautify Your
Home With A Landscape

 That Is Both Beautiful, Practical & Economical
Camden Landscape Group… A Single Source Provider For All Of Your Landscaping Needs
Beautiful landscapes made easy with "Managed Landscape Professional Care." Camden Landscape Group provides full service lawn and landscape maintenance for both the residential and commercial markets.
Camden Landscape Group can design and install an affordable water saving irrigation system for your landscape. With one of our professionally designed systems, your lawn and landscape will always look its best while helping you conserve on the water that a healthy landscape needs to stay beautiful.
Nothing can improve the value of your home more than professionally designed and installed landscape enhancements that beautify your home. Landscaping with retaining walls, water features and full outdoor kitchens, Camden Landscape Group can help you get more from your out-of-doors spaces.
Standing water in your lawn and landscape is both detrimental to your landscape and your home's foundation. Soggy lawn areas and standing water indicates a serious drainage problem in your landscape.  Camden Landscape Group is a pro at moving water.
Nothing is more relaxing and fun than a beautiful landscaped patio. Camden Landscape Group can turn your landscape into an exciting place to enjoy, entertain and relax.
Landscaping With Light… Light Up Your Night With Beautiful Landscape Lighting
Light up your home and landscape with style for entertaining, relaxing, beauty, security, and safety.  Camden Landscape Group can make your landscape look as beautiful at night as it does during the day with Professional Vista Outdoor Lighting.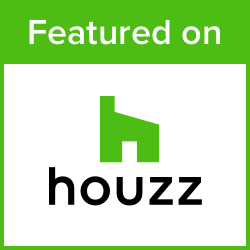 Come Join Our List Of
Happy Landscape Customers…
These Are Just A Few!
"The walk looks fantastic…the pattern and color choice are perfect. We are excited to be able to walk through that area and not get mud on our shoes. It will also be nice to not have to clean off the dogs paws when it rains. The area really looks much better and we couldn't be happier!"
Thanks for all your efforts on the clean-up & landscape installation at our home. We were impressed with your honest approach & integrity. We appreciated the professionalism of the team that did the work, in particular Alan. They did a great job with clean-up & partnering with us on important decisions. We also appreciated the time that everyone involved took in ensuring that the finished product was going to satisfy us.

While we are far from finished with our landscape projects, we have a brand new yard to begin to personalize. Rest assured that when the time comes for additional landscaping we'll be using your services. I will also be freely recommending your company to anyone who has landscaping needs.

We look forward to working with you in the future. Thanks again.

Regards,"
"Just a little note to say thank you. As you are aware, I moved to NC a year ago and all this lawn care and landscaping is new to me. Last year I had someone aerate/seed my lawn and felt "ripped off" and taken advantage of. This year I had real concerns.

When Jim came out to give me an estimate, he made me feel at ease. He's a warm person who came across as a true professional. However, I still had some doubts (still untrusting due to last year's experience). Then I saw your men in action. They left here after aerating/seeding and I felt truly comfortable that they did a proper job. They are extremely hard working and professional in their work. They were knowledgeable and dedicated to doing the job right. I know you can't guarantee perfection, but I felt your guys attempted to achieve it. I can't thank you enough for making me feel like I finally found someone who knows their work and cares about the people for which they provide a service.

Please thank your men for me. I will pass the word on."
"Best lawn service & landscaping available. We have the best looking yard in Ridgewood! Service was close to perfect. I have recommended Camden Landscape to anyone that stops to look at our yard."
"Very positive experience. All the staff was hard working and did a great job. Very easy to work with & Alayn was especially mindful of my questions and needs at the time of installation."
"Camden Landscape has helped me with major landscaping projects for 2 homes. The service has been prompt & professional, and the quality and expertise of the plantings speak for themselves."
"Excellent professional and courteous service! Our new landscape looks great! Thank you Alayn, and the crew!"
"We are very happy with how the project turned out when completed. We've received many compliments from the neighbors."
"Working with Camden Landscape has been a perfect experience. Brian was there to help anytime I had a question, and Alayn's knowledge of irrigation made the process very easy to understand. When it comes time to do my backyard. I plan to call Brian and get his design work started. "
"I am completely satisfied!"
Best landscaper I've ever worked with! Works well around my difficult schedule. Very professional. Always answers my calls.
"Excellent quality and price and most important to me, outstanding customer service from everyone! It is truly a pleasure to do business with! Thank You."
"I have the most beautiful landscape in the neighborhood, thank you! "
"Professional in every way! Wouldn't use any other company for my irrigation needs."
"Thanks, my yard looks great!"
"My yard looks better than it ever has, thank you! "
We appreciate the fine job you do for us on a regular basis. We feel like we made a wise business decision when we signed a contract with Camden Landscape. Your team is to be commended, and we look forward to working with you . Thank you.

Sincerely,
"Very professional and knowledgeable. We will use Camden Landscape for future landscaping needs.
"Very good, personal and willing to go the extra mile to get the job done right. I appreciate the flexibility and patience in explaining everything you do. Thanks."
"The crew were well organized and professional through this entire transaction and experience. Thank you very much."
I want to take this opportunity to let you know how much I sincerely appreciate the efforts by you and everyone else at Camden Landscape Group in helping to make the completion of the Gleason-Hairston Terrace Student housing project a reality. Your entire team has gone far and above the call of duty to complete this difficult project in what is certainly record time. Without extraordinary teamwork and individual efforts like those provided by you, the project goals could never have been achieved. Please convey my thanks to everyone at Camden Landscape for a job well done!

Sincerely,
"Very satisfied in all aspects of the work done. Already recommended to others."
"The work was very professionally and efficiently completed."
"It has been a very pleasant experience. A very courteous group of workers."
"Very professional – excellent workmanship. "
I was very impressed from start to finish. Camden Landscape helped me take a square back yard and turn it into something special. Emileo did a terrific job with the rock wall, patio and walk-way. Alayn and his team did a great job with the plantings.
You guys did a great job! Thank you!